Guttering Services
We offer several different types of gutter styles in Aluminum, Copper, Zinc and Steel metal systems in a variety of colors.
Benefits of Euro Style Guttering for the Discerning Customer:
European Style Gutters are larger and deeper

ONLY Euro Style has a forward bead

Proven durability

Hangers are thicker

Outlets are wider
Downspouts are secured with brackets instead of strips of metal
Downspouts and elbows are solid – NO seams
Miters are larger than American Half-Round
Overall, 6 inch European Style is superior
Zinc is a beautiful, less costly alternative to copper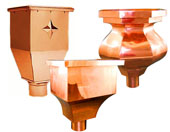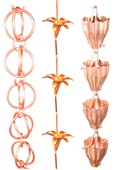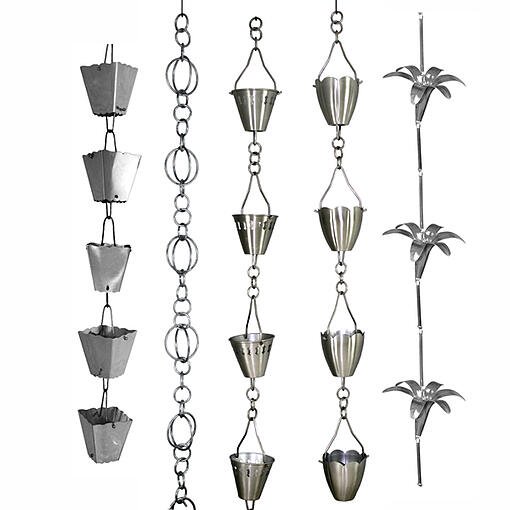 RAIN CHAINS
Our Copper and Stainless Steel Rain Chains are sold in several styles including round cup, fluted cup, square cup, link style, and lily style. Rain Chains are available in stainless steel, copper coated stainless and solid copper, all come in 10 foot lengths as a stock item, however custom Rain Chain extension pieces are also sold when requiring lengths exceeding 10 feet.
Guttering Styles
Aluminum
5, 6, or 8 inch "K" Style
6 inch Half Round

Copper
6 inch "K" style
6 inch Half Round
6 inch European Style
Steel
5 and 6 inch "K" Style
6 inch Half Round
6 inch European Style
Zinc
THE EURO STYLE DIFFERENCE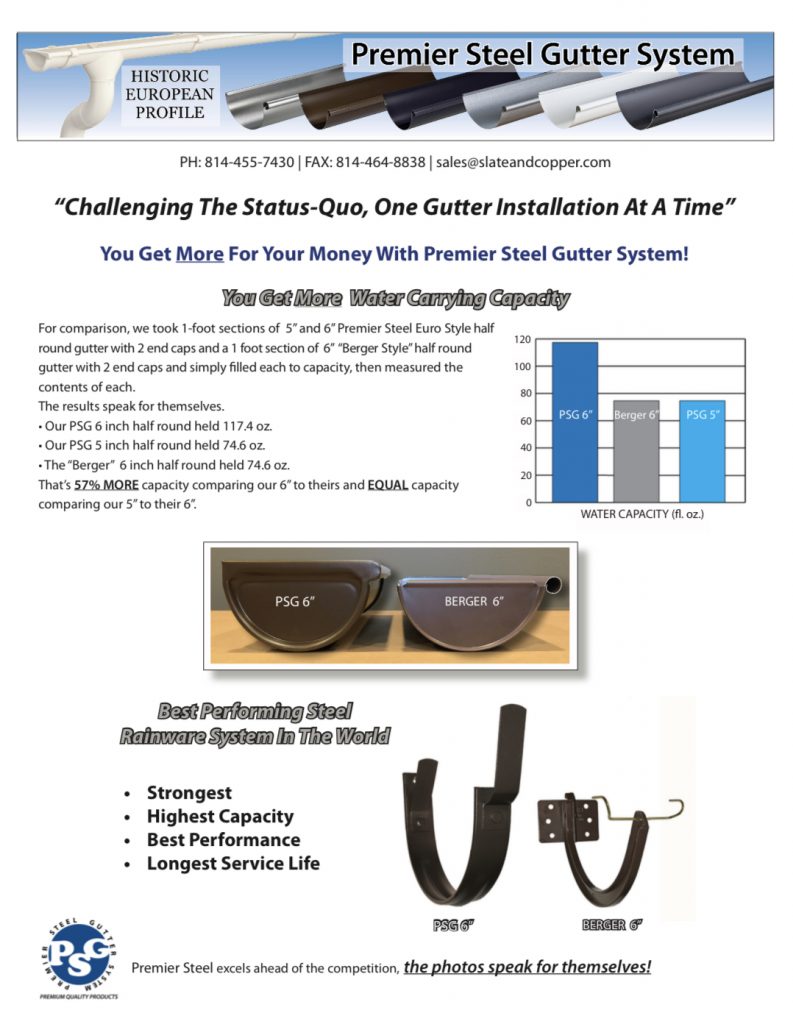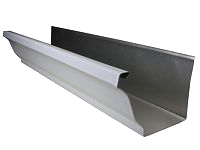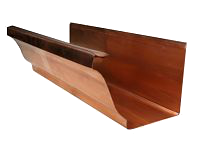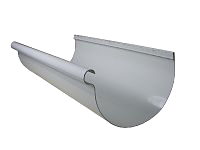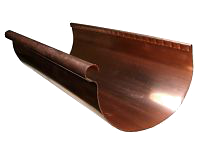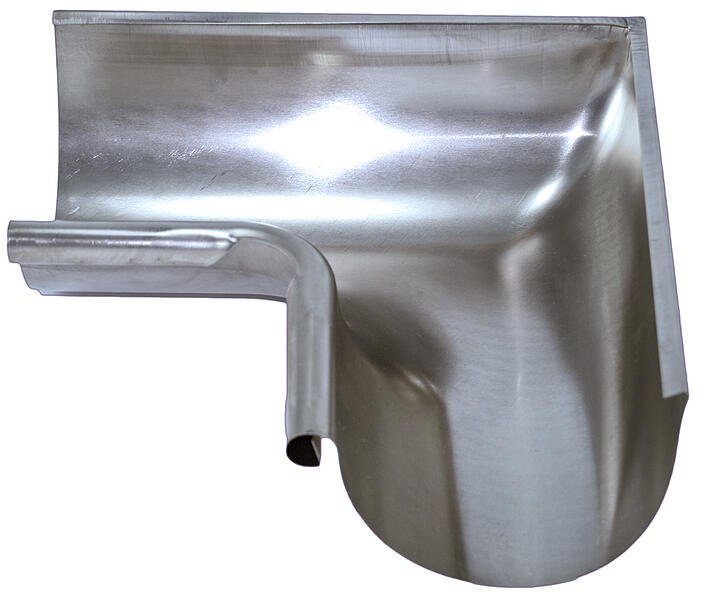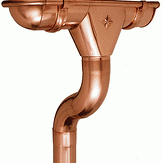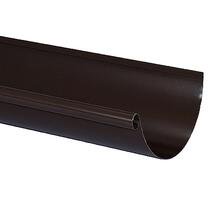 European Style Half Round Steel Gutters