European Style Guttering Services
Add elegance to your home with European Old World Style.
Euro Copper, Euro Steel, and Euro Zinc Half Round Guttering is made to last a lifetime.
Benefits of Euro Style Guttering:
European Style Gutters are larger and deeper

Only Euro Style has a forward bead

Proven durability

Hangers are thicker

Outlets are wider
Downspouts secured with brackets instead of strips of metal
Downspouts and elbows are solid – No seams
Miters are larger than American Half-Round
Overall, 6 inch European Style is superior
Zinc is a beautiful, less costly alternative to copper
EUROPEAN STYLE SYSTEM COMPONENTS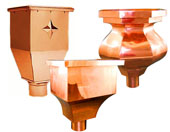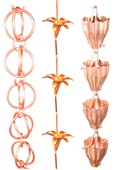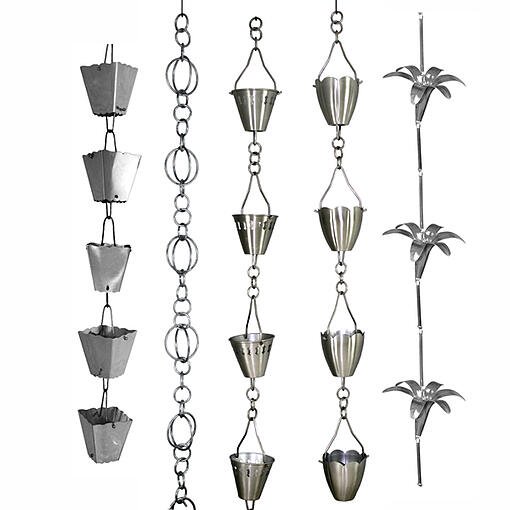 RAIN CHAINS
Rain Chains come in several styles, including round cup, fluted cup, square cup, link style, and lily style. In stainless steel, copper coated stainless, and solid copper.

THE EURO STYLE DIFFERENCE